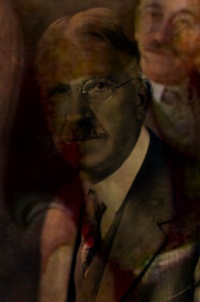 John Dewey Philosophy
The Teachings of a Pragmatist Philosopher
Welcome to the John Dewey Philosophy website. This site is preparing to display a copious amount of writing by and about John Dewey. See a list of our books by John Dewey now available in HTML format. We now have the complete text of Democracy and Education.
One of our goals is to enlist scholars and professors interested in Dewey (from a favorable and/or critical standpoint) to use this site for stimulating discussions and studies related to Dewey. Our projected launch date is January 15, 2006.
---
---
This site is sponsored by Shawn Olson. Until the launch of our site here, feel free to see Olson's personal John Dewey page.